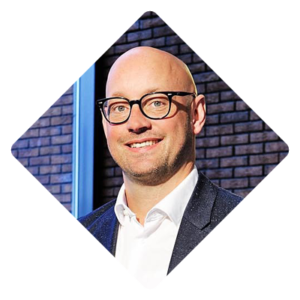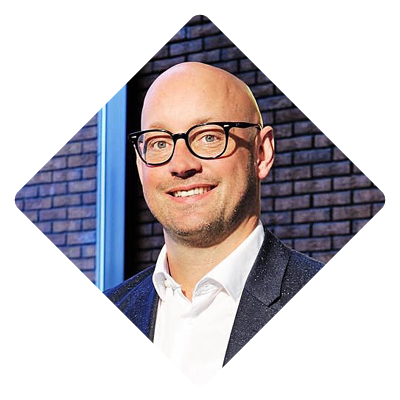 Danny van der Ster
Vice President & Head of Logistics at Assa Abloy Opening Solutions EMEIA
A sprint approach for implementation
For Assa Abloy, the Swedish manufacturer of locks and other access solutions, the implementation of Sales & Operations Planning (S&OP) is a strategic journey, especially because of the number of acquisitions by this multinational.
This journey started with asking the right questions in the Request For Proposal up to the actual implementation. Instead of designing a complete overall blue print for the S&OP process and supporting tools, Assa Abloy decided to apply a sprint approach for the implementation by learning along the way.
Demand is shifting due to new trends in home improvement and increasing online sales through Amazon. Supply planning remains crucial for Assa Abloy since supply chain disruptions are still happening, especially upstream. The company is already live with the e2open solution for demand planning, supply planning and inventory management in the United Kingdom, Scandinavia and the Netherlands will follow soon.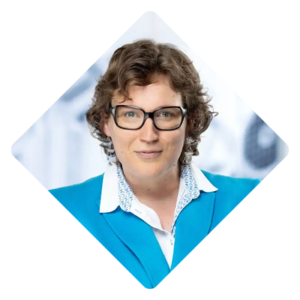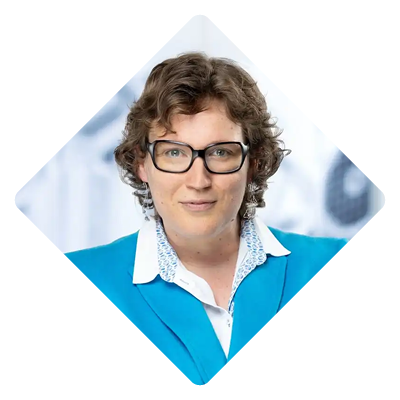 Nicole Miara
Supply Chain Transformation Lead, LKQ Europe
Planning without external factors is no longer an option
"We operate in a long-tail supply chain, which means we maintain a very broad product portfolio with relatively little demand per product." So, wat had happened? Branch forecasts are separately forecasted and  disconnected from network forecasts. This lead to a high bullwhip. With increased volatility due to inflation and Covid bullwhip skyrocketed. How to keep the supply chain in sync?
Miara discovered the cause of the bullwhip effect through her participation in Project Zebra. One of the first exercises was to draw the 'river of demand'. Visualizing how the demand signal flows through the supply chain revealed how long it takes for the demand signal to turn into a replenishment decision and purchasing, and how much the signal gets distorted along the way. "This is not only about forecasts, but also about contracts with suppliers, that include minimum order quantity agreements and sales catalogue listing. You also need to consider revenue targets or budget constraints that can affect a company's purchasing decision. Drawing the river of demand is a completely new way of thinking for the entire company. But the drawing shows how the organization itself is largely responsible for distorting any demand signal." The key to overcome it? Using outside demand signals as proxy for demand and using a financial balanced scorecard in procurement to drive purchasing decisions.
Read more about "Riding the wild river of demand"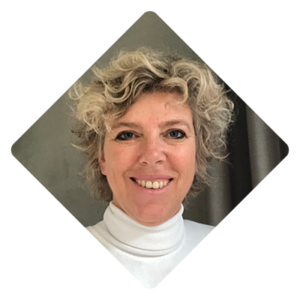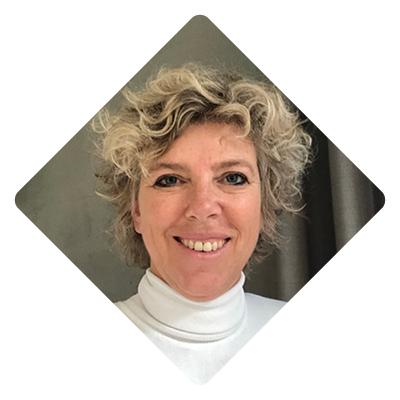 Edith van Erp-Slot
EU Market Collaboration Director at MarsWrigley
The transformation of Supply Chain Planning from Volume to Value
Like most other companies in the world, multinational MarsWrigley is facing disruptions, caused by dynamics like geopolitics and inflation, leading to volatility and imbalance between supply and demand. Supply chain planning has been identified as a pivotal capability and is positioned at the heart of the company, bringing a balance between Sales and Supply Chain and ensuring service to their customers.
In 2023, MarsWrigley Europe has implemented Enterprise planning, establishing an End to End integrated organization, processes and Supply Chain planning systems (Kinaxis Rapid Response and E2O). They have implemented assumptions based National planning by market. The national volume number (which is sent to Manufacturing) is translated to value, ensuring a seamless connect between volume and value in the full S&OP+ cycle.
MarsWrigley is on a journey to further unlocking the potential of this massive transformation across 10 factories and the European markets, which they managed to do without disruption of the delivery to their customers.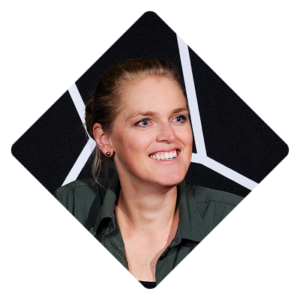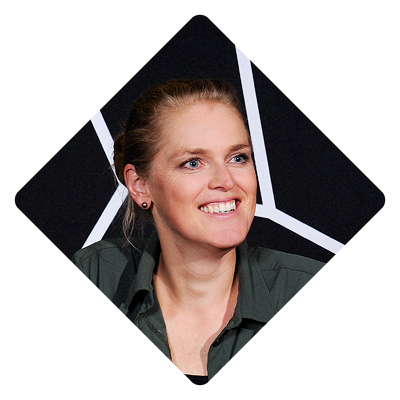 Annika Goudswaard
Regional Supply Chain Manager Europe, ADAMA Ltd.
Inventory health vs. the market volatility. Are we thinking far enough ahead?
ADAMA sources around 300 different active ingredients which it uses to produce 15.000 stock keeping units for Crop Protection worldwide.
To try to limit the consequences of these days' tensions in the world; 1st up to 3rd tier suppliers shortages, wars, earth quakes or others ADAMA reallocates its stock using a self-designed S&OP dashboard connecting information from SAP/SAP B1 and BlueYonder in Microsoft PowerBI. "SupplEye enables us to keep track of supply delays but also our inventory health of current and projected stocks. In our 'Outlet' tab we create opportunities to reallocate stock by linking slow movers and no movers in one country with the purchase planning on formulation and pack size in other countries. Biological and chemical crop protection we forecast with 65% quarterly accuracy. Sales do not only depend on the price, but amongst others also depends on the weather; dry conditions can imply a surplus while unforeseen wet and warm climate can create a shortage in stocks. Our SupplEye displayed in gold/silver/bronze segmented products allows us to keep track and find solutions for shortages and surpluses. Currently we are working on displaying the segmentation in service levels, adding container tracking, adding supply chain sustainability reporting by means of CO2 calculations for our inbound and outbound transports and we can't wait to experiment with the co-pilot language model in Power BI (expected to be released by Microsoft in December) to make correlations and come with even better recommendations from all available information in SupplEye. As default tools don't offer us what we need, we build them inhouse. Creating simplicity in Agriculture. More to come!"
Read more about "supply chain community seeks new tools"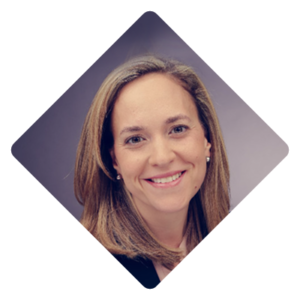 Ariane Longpré
Director Global Planning at Henkel Consumer Brands

Unlocking faster and better decision-making through Planning transformation
Henkel Laundry & Homecare conducted an S&OP assessment, to lay the foundation to an Integrated Business Planning (IBP), as well as to replace its highly customized SAP APO system in the fall of 2021. But with the creation of Henkel Consumer Brands announced in January 2022, a new BU formed out of the internal merger with the Beauty Care BU, it was not the right time to initiate this transformation. Much of the efforts were prioritized towards redesigning P&L and organization structure and a first level of process harmonization.
One year operating in the new Henkel Consumer Brands structure, we have launched our Next Generation Planning program. It is a key enabler to our overall BU-Supply Chain Transformation program, driving improvement in Forecast Quality, inventory optimization and reduction of obsolescence, and unlocking cross-functional collaboration to improve total P&L performance through better and faster decision-making. A new planning platform has been selected, and a Minimum Viable Product is being built for Supply Planning and Production Scheduling. Next Generation Planning goes beyond a technology implementation. It will transform the way we do Supply Chain Planning. The biggest challenge is the process redesign of supply chain planning and the determination of future roles for planners. The transformation to IBP requires a profound change from within, while also working on strengthening cross-functional collaboration to tune in to business context and to unlock holistic P&L decisions.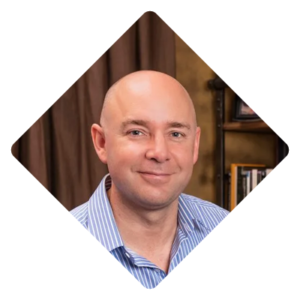 Moderator Jonathon Karelse
Author of Histories of the Future

S&OP trends in practice
Continued market and supply chain volatility have prompted a substantial uptick in organizations implementing – or learning how to implement – Sales and Operations Planning. While there are, of course, many conversations taking place about supporting technologies, and not surprisingly AI is the most popular of these conversations, the biggest S&OP trend in practiceis the fact that an increasing number of companies of every market cap and in non-traditional verticals are taking steps towards implementing full-cycle S&OP. In terms of real business impact and ROI, you would be hard-pressed to find a more valuable planning management framework.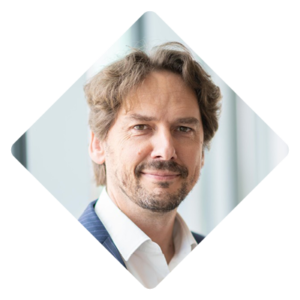 Moderator Bram Desmet
Professor Vlerick Leuven Gent Management School
S&OP trends in practice
The volatility of the COVID and the post-COVID supply chains, necessitate an integration of financial planning (FP&A) and supply chain planning (S&OP/S&OE). The integration is technically possible. We're not doing it because finance doesn't trust supply chain and supply chain doesn't understand finance. By not connecting, we force supply chain to make decision based on volumes or incomplete financial data. In the current volatile markets, that is the inverse of agility, and unacceptable. Instead of Artificial Intelligence, we need a revolution in the executive team. It is time to reshuffle the power balance and start working really together.
More recordings of previous editions of S&OP Flavour Day are available on the YouTube channel of Supply Chain Movement: